Raphaella Ai 01110110
A downloadable Raphaella Ai 01110110 for Windows and Linux
Would you like to be able to create your own chatbots ?
Can you imagine all the possibilities?
Let me introduce you to Raphaella, a curious character that was designed by me and has helped me countless times to bring free science to all corners of the planet through various educational materials freely disseminated.
This limited version has her brain in Spanish, however, the tools to create chatbots and rpg text adventures are in both Spanish and English. Including the basic tutorials in the software. *You can also obtain the digital package containing a "symbolic" update to improve the customization of the chatbots designed.
------------------------------------------------------------------------------------------------------------------
¿Te gustaría poder crear tus propios chatbots?
¿Te imaginas todas las posibilidades?
Permíteme presentarte a Raphaella.
Este curioso personaje fue diseñado por mí y me ha ayudado en innumerables ocasiones para llevar ciencia libre a todos los rincones del planeta a través de diversos materiales educativos de libre difusión.
Ahora en esta versión digital podrás interactuar con ella y lo mejor...programar chatbots e historias rpg de texto con este software que podrás transportar a todas partes en una memoria usb.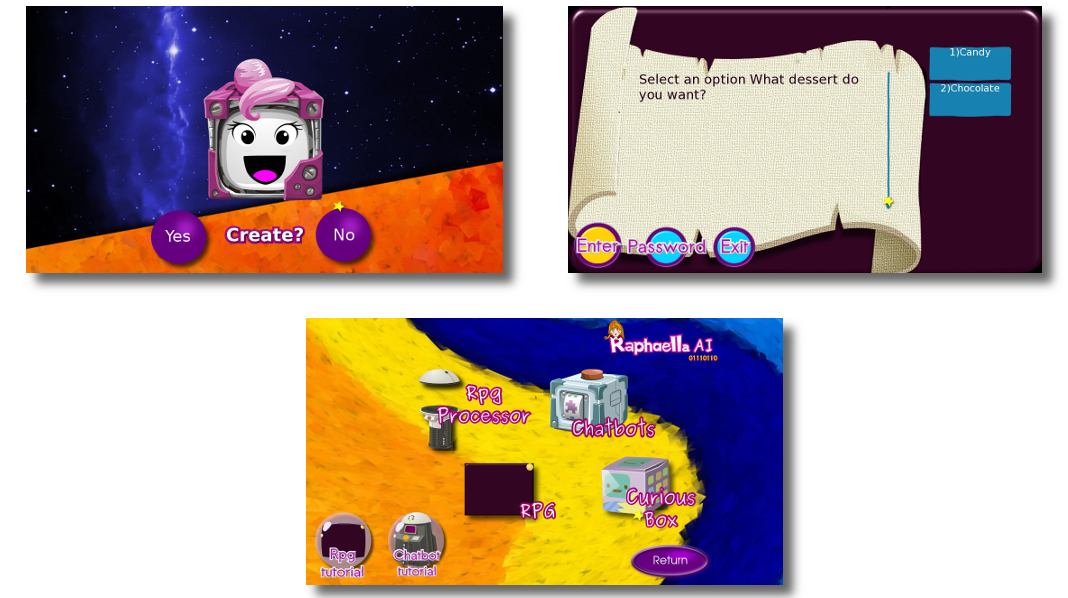 Útil para diversos entornos educativos o simplemente para divertirte.
*También puedes obtener el paquete digital que contiene una actualización "simbólica" para mejorar la personalización de los chatbots diseñados.

Curso básico en udemy: https://www.udemy.com/raphaellaprogramarchatbots

Download
Click download now to get access to the following files:
RaphaellaAi01110110.zip
73 MB
actualizacion_update.zip
3 MB
if you pay $2 USD or more